Who we are
DIGITbrain is an EU innovation program to give SMEs easy access to digital twins. A Digital Twin is a computer-based application/simulation that mimics the real production line of a company and runs in parallel with the real manufacturing process. Using this Digital Twin, companies can rationalise the manufacturing process, make predictions regarding expected machine failures and can predict maintenance needs.
The project unites 36 partners from all over Europe at the project start in July 2020 and will offer two opportunities (open calls) for another 35-40 companies to join and receive funding from the European Commission.
The project has received funding from the European Union's Horizon 2020 research and innovation program under Grant Agreement N°952071.
Get ready for the 1st Open Call:
Digital Twins for Manufacturing SMEs
Compared to the digital twin concept, which is already increasingly used by manufacturing companies today, the DIGITbrain concept will go one step further by developing the 'Digital Product Brain' which will store data throughout the entire life cycle of a production line or a machine. By collecting all this data, it will be possible to customise and set-up machines / production assets for very specific manufacturing tasks whenever needed (see figure below). This will enable a new manufacturing model, called Manufacturing-as-a-Service (MaaS), which will allow for on-demand production of much more specialised products, even in smaller quantities and still in an economically profitable way.
Open Calls to participate in this project
This project will support more than 20 highly innovative cross-border experiments (7 starting with the project and at least 14 acquired though two Open Calls with a total budget of 1.4M€), bringing together technology providers and manufacturing end users to perform experimentation, in order to validate the DIGITbrain solution.
Are you interested in becoming a part of the project? Register for our newsletter and stay up to date!
Sign up!
We're looking forward to exciting three years of innovation. Register for our newsletter, if you want to stay informed about the project.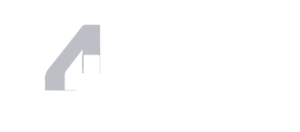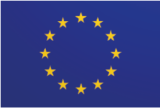 The DIGITbrain project has received funding from the European Union's Horizon 2020 research and innovation program under grant agreement No 952071.
 © 2020 DIGITbrain Project