Who we are
DIGITbrain is an EU innovation program which has the vision to unleash manufacturers' innovation potential through Digital Twins.
DIGITbrain will offer easy access to Digital Twins to manufacturing companies who will, by their use, be able to rationalise the manufacturing process, make predictions regarding expected machine failures and can predict maintenance needs.
The project initially united 36 partners from all over Europe at the project start in July 2020 and is offering opportunities for another 35-40 companies to join the project in its two open calls and receive funding from the European Commission to build a Digital Twin for manufacturing.
Through the successful implementation of 21 application experiments during the project lifetime which serve to validate DIGITbrain solution and by building on Cloudifacturing solution, DIGITbrain Project will follow its mission to become "the leading European community-driven workspace for leveraging Digital Twins"!
Digital Twins for Manufacturing SMEs
Compared to the digital twin concept, which is already increasingly used by manufacturing companies today, the DIGITbrain concept will go one step further by developing the 'Digital Product Brain' which will store data throughout the entire life cycle of a production line or a machine. By collecting all this data, it will be possible to customise and set-up machines / production assets for very specific manufacturing tasks whenever needed. This will enable a new manufacturing model, called Manufacturing-as-a-Service (MaaS), which will allow for on-demand production of much more specialised products, even in smaller quantities and still in an economically profitable way.
Open Call Announcement
The 2nd Open Call for application experiments will be open from 28th February 2022 for three months until the End of May 2022. 684.600 EUR financial support for Third Parties is available to support 7 experiments. DIGITbrain considers that proposals requesting a contribution up to 97,800 EUR per experiment would allow the specific challenge to be addressed appropriately. Each experiment will bring together a manufacturing end-user and technology providers to perform experimentation, in order to validate the DIGITbrain solution.
First Wave of Experiments
The first wave of experiments was implemented by partners of the initial project consortium. It started in July 2020 and was completed in September 2021. Experiments dealt with processes as well as product optimisation based on digital twins. The digital twin technology was applied in the areas of fabric production optimisation, laser-cutting and forming of aluminium, powder bed fusion and agricultural robots.
Second Wave of Experiments
The second wave of experiments was awarded via the first Open Call by DIGITbrain. The 1st Open Call for application experiments was open from 31st March 2021 for three months until the End of June 2021. Awarded experiments are dealing in the context of digital twins in different sectors of manufacturing engineering, like agile changes in tailor-made industrial automation solutions, coil coating, rotary dryers, medical devices, the automotive sector, and 3D printing.
Open Calls to participate in this project
This project will support more than 20 highly innovative cross-border experiments (7 starting with the project and at least 14 acquired through two Open Calls with a total budget of 1.4M€), bringing together technology providers and manufacturing end-users to perform experimentation. Experiments will be focused on enabling the customization of Industrial Products (intended as systems operated by manufacturing companies to support the production of the final consumer products) and facilitating cost-effective distributed and localised production for manufacturing SMEs or mid-caps, by leveraging edge, cloud and HPC based modelling, simulation, optimisation, analysis, and machine learning tools.
Sign up!
Register for our newsletter, to stay informed about the project!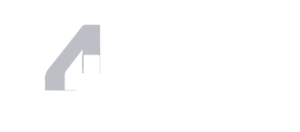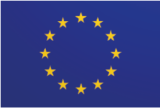 The DIGITbrain project has received funding from the European Union's Horizon 2020 research and innovation program under grant agreement No 952071.
 © 2020 DIGITbrain Project