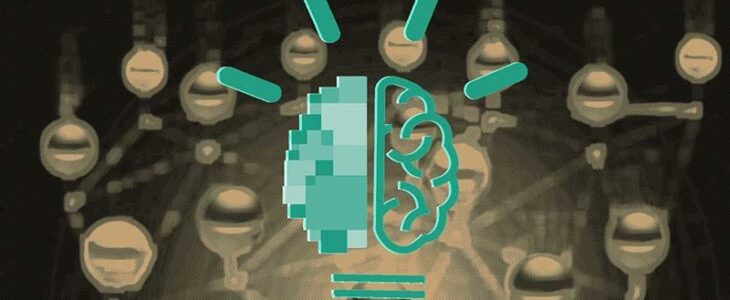 DIGITbrain logo over background by Yang Xiong
Can Cloud Computing lead to more sustainable manufacturing? An argument that is often made in this context is that cloud computing itself has a not inconsiderable carbon footprint. While that's true, there are several arguments in favor of using cloud computing to reduce carbon emissions. Small and medium-sized companies in particular often have difficulties reducing their carbon emissions because they lack the time and money to implement suitable measures.
Three Horizon 2020 Project's to help drive manufacturers sustainabilty and efficiency
And that's where cloud technology comes in, because the first step to reducing carbon emissions is becoming more efficient. Experts in the cloudSME, CloudiFacturing and now the DIGITbrain Project  have tailored cloud technology to SMEs' unique characteristics, helping them to reach (not only) their sustainability goals.
The technology developed in all three project's has special potential for building a greener manufacturing industry through enhancement efficiencies that can significantly reduce energy consumption, and its contribution to a circular economy aimed at reducing waste.
cloudSME Project
Starting in 2013, within the cloudSME project, they began with their work to develop a cloud platform that was tailored to support large-scale industry simulations on cloud resources – something particularly helpful in manufacturing and engineering businesses. Simulation and optimisation reduce costs and carbon emissions by creating more efficient development, production, procurement, logistics and even financial processes.
CloudiFacturing Project
The platform then has been enhanced in the CloudiFacturing project, by adding a dedicated Digital Marketplace for Software as a Service (SaaS) solutions for manufacturig as well as a community that's offering dynamic collaborative environment where software and technology providers, manufacturing companies and industry experts can connect, share knowledge, and explore cutting-edge solutions. The emGORA workspace, as the CloudiFacturing solution has been named, is being operated by cloudSME company today provides an advanced manufacturing technology management platform providing the tools and resources needed to boost innovation on demand through advanced simulation, modeling, and data analytics, specifically tailored for the manufacturing industry.
DIGITbrain Solution integrated into emGORA workspace
By integrating the DIGITbrain Solution into the emGORA workspace, it opens the doors to the exciting world of Digital Twins in the manufacturing industry, by a.) integration Db's modularised approach to Digital Twins which will facilitate the development and customization of Digital Twins utilizing preconfigured components; b.) augmenting the Digital Twin concept to a smart, self-preserving entity – the Digital Product Brain - that's equipped with memorizing, decision and support capabilities, which will eventually allow for c.) the Manufacturing as a Service business model, which provides utmost flexibility for manufacturers who will be enabled to remotely access manufacturing machines they need and offer new business opportunities for machine providers.
A modular approach to Digital Twins
The DIGITbrain Solution represents a comprehensive ecosystem designed to democratize the adoption of Digital Twins in the manufacturing industry. Through a combination of various assets, it enables manufacturers to create a virtual representation of physical equipment and machinery. This virtual representation, or digital twin, allows for advanced analysis, simulation, and optimization.
Are you an IT Expert, Manufacturing Doman Expert, Data Analyst or Machine operator aiming to facilitate digital twin development for your customer by publishing your assets (Microservices, Algorithms, Models) on enGORA workspace?
If so, read more here.
Interested in what DIGITbrain Solution and emGORA can help you with? - Get in Contact!
Get a reminder when the webinar is open for registration!
Stay tuned - subscribe to our Newsletter!
Did you already get the latest news?