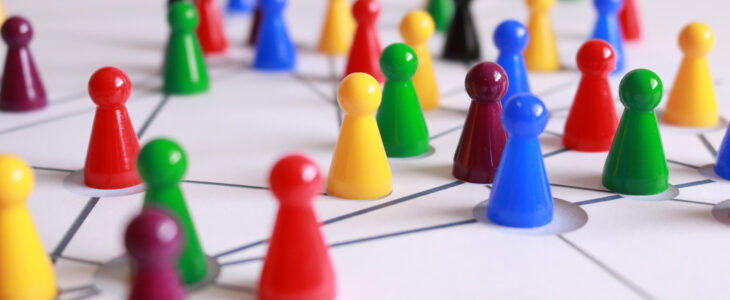 In today's rapidly evolving technological landscape, innovation is the key to staying ahead of the competition. Enter the DIGITbrain Solution which is set to transform the way companies approach digital twin development. With its vibrant and collaborative community-driven workspace and marketplace, the DIGITbrain Solution opens up a world of possibilities for forward-thinking businesses eager to harness the potential of digital twin technology.
Join forces in the DIGITbrain community
Imagine a space where expertise, resources, and cutting-edge technologies converge to create tailor-made digital twin solutions. This is precisely what the DIGITbrain community offers to its members - a unique opportunity to be part of a dynamic network that facilitates not only development but also knowledge exchange in the realm of digital twins.
At the heart of the DIGITbrain Solution lies a fundamental principle: collaboration. By joining the DIGITbrain community, companies gain access to a wealth of pre-configured components, harnessing the collective wisdom and experiences of industry pioneers. Drawing inspiration from the success stories and lessons learned by other players in the field, DIGITbrain members are equipped with invaluable insights that can drive the creation of digital twin solutions finely tuned to their specific needs.
A modular approach to Digital Twins
The modular approach of DIGITbrain allows for a faciliated development of tailored Digital Twin solutions that cater to specific needs. By using reusable solutions will reduce the time, effort, and cost associated with implementing Digital Twins into their production processes, no matter if you are an IT Experts, building building Microservices and Algorithms, a Domain Expert capable of creating Models and MA Pairs, a Data Analyst, who is helping the manufacturer to get insights into their data or a machine operator, eventually utilizing the virtual creations for real-time machine operation and optimization.
Are you interested to learn more about how you can use the DIGITbrain solution in your respective domain? Read more in the article by our partner, cloudSME which breaks down the steps of developing a Digital Twin with DIGITbrain.
Interested?
Being part of the DIGITbrain community will help companies to stay ahead of the curve by staying informed about the latest trends, advancements, and best practices in the field of Digital Twins. So what are you waiting for? Get in contact today!