DIGITbrain Experiments - Overview
In its lifetime, the project will implement 21 highly innovative experiments, each bringing together a team of a manufacturing end-user, technology providers, research organisations, High Performance Computing providers or Digital Innovation Hubs, in order to implement an individual use case-based Digital Twin. Companies from those groups are eligible to apply, if they are located in the EU, a Horizon 2020 associated country or the UK, can apply in one of the two Open Calls, with their specific use case.
Experiments can cover all segments of the entire manufacturing sector, e.g. discrete manufacturing, continuous production, or construction. The first wave of experiments will be carried out by consortium partners with the aim of fine tuning the operation of the Digital Brain solution.
You can apply for our second Open Call!
In its first Open Call, open from March 2021 to June 2021, DIGITbrain Project added 7 new experiments, eligible by up to 100K Euros each. In its second Open Call, open from February 2022 to the end of May 2022, the project will select 7 new experiments, eligible by up to 97,8K Euros each. The experiments will be integrated into DIGITbrain Digital Agora, which provides the necessary graphical user interfaces (GUIs) in view of configuring and monitoring the Digital Brain for an industrial- product instance and will handle the access rights to the Digital Brain's instances.
Who can apply?
Requirements for experiment consortia
The minimum number of partners in an experiment consortium must include:

One End User (mainly SMEs); and
One Technical partner acting as Independent Software Vendor (ISV), engineering, or software consultant.

 All Third Parties must come from the European Member States, Associated Countries, or the United Kingdom [1]
According to the EC rules, no Third Party is allowed to have received more than 100,000 EUR from Horizon 2020 I4MS and SAE Open Calls[2].
[1] For further information, please visit: https://ec.europa.eu/info/research-and-innovation/statistics/framework-programme-facts-and-figures/horizon-2020-country-profiles_en
[2]
DIGITbrain will receive assistance from the European Commission to cross-check if an organization that has been shortlisted for funding under the current DIGITbrain's OC2 has already received FSTP via an Open Call under any other H2020 I4MS/ SAE Project and to ensure that the right funding is allocated to a Third Party in case it exceeds the above threshold (including any DIGITbrain potential funding).
Types of organizations and companies considered as "Third Parties"
End Users from the manufacturing sector (will be driving the experiments. Preferably an SME but also mid-caps.)
Independent Software Vendors (ISVs).
Engineering or software consultants.
Research Organizations.
High-Performance Computing (HPC) providers.
Any organization that will act as a Digital Innovation Hub (DIH).
Application Experiment strategic focus
This Open Call is focused on attracting Third Parties (especially manufacturing and ISV SMEs and mid-caps) to perform experiments to validate the DIGITbrain solution and to make SMEs more competitive by transferring innovative solutions into the wider manufacturing community.  Experiments will be implemented in close collaboration with Digital Innovation Hubs and technical partners of Competence Centres. This interaction should start during proposal preparation, with DIHs and technical partners of competence centres acting as a business and technical supporters for applicants. This collaboration will then continue during the experiments' deployment and execution.
What kind of experiment will be supported?
Experiments are expected to:
Cover any segments in the manufacturing sector,including (but not limited to) discrete manufacturing, continuous production,or construction. Experiments should aim at covering the development and uptakeof digital technologies especially in segments where these are underexploited.
To model behaviour of an Industrial Product 

(manufacturingmachine, line or mechatronic system) with the means of a Digital Twin. 

To demonstrate benefits in different phases of the life cycle of theIndustrial Product, its adaption and/or evolution to new generations of theindustrial product, considering also environmental impact. 

It is expected that the software to be used during the experiment already exists

, being open source or proprietary.  Experiment partners should have access to the source code or to a programming interface instead, so that the needs of the experiments can be adapted to the DIGITbrain Platform
Three waves of experiments
Learn more about the experiments of the first two waves:
Or become a part of the 3rd experiment wave: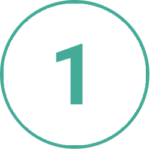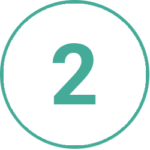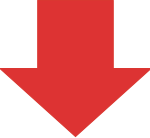 Join DIGITbrain Project with your organization by applying in our 2nd Open Call!
Applicants can join the project in every open call.
The 1st Open Call for application experiments has been open from 31st March 2021 for three months until the End of June 2021.
The 2nd Open Call for application experiments will be open from 28th February 2022 for three months until the End of May 2022.
It Is Not About Doing It All On Your Own!
Get Support by Digital Innovation Hubs
In order to maximise the impact of the experiments, each of them will be accompanied by a Digital Innovation Hub (DIH) which will provide help from proposal writing to technical and business support for each use case.
This is how experiments of the second wave have been evaluated:
In order to maximise the impact of the experiments, each of them will be accompanied by a Digital Innovation Hub (DIH) which will provide help from proposal writing to technical and business support for each use case.