EBDVF 2023 - October, 25th - 27th
Introducing a new perspective on modular digital twin development
at the EBDVF on October, 26th
Register for the EBDVF
Celebrating DIGITbrain's journey in the development of modular digital twins.
Our mission is to unlock the innovation potential of manufacturers through Digital Twins.
This EU-funded Innovation Action provides a collaborative, cross-enterprise perspective on a modular approach to Digital Twin development, with the aim of harnessing the power of Digital Twins to drive innovation and digital transformation in the manufacturing sector.
EUROPEAN BIG DATA VALUE FORUM
Presenting a Modular Approach to Digital Twin Development
Discover the future of modular digital twin development at our final event on October 26th in Valencia.
In collaboration with the European Big Data Value Forum (EBDVF), we're gathering visionaries, industry experts, and thought leaders to delve into the transformative power of big data. Join us for a day filled with enlightening talks, hands-on workshops, and networking opportunities that will deepen your understanding of digital twins' role in manufacturing. Our event is designed to empower you with the insights and tools needed to stay at the forefront of innovation.
DIGITbrain Solution
Empowering SMEs with Modular Fit-for-Purpose Solutions
Digital twins are gaining traction, but how can they be more flexible and adaptable?
Dive into a modular view of digital twin technology with DIGITbrain, as we focus on emphasizing the value of collective insights and shared expertise. Supported by the emGORA workspace, this partnership invites businesses into a collaborative space where they can gain and offer insights, explore tailored solutions, and connect with industry experts.
Dual advantage for manufacturing companies
Access to cutting-edge technology and a valuable network of experts. Ensuring that you not only harness the latest technological advancements but also tap into a wealth of expertise. A digital twin is a mirror image of a machine or process. It's a strategic digital tool to deeply understand the nuances of your production and key machine operations. 
Final Event by DIGITbrain
Schedule
EBDVF Keynote - 9:00-10:15 CEST
Keynote : "DIGITbrain – Data, Models and Algorithms as reusable Modules for Digital Twins"

- Envisage Digital Twins coping with evolution and change efficiently by just switching modules.

by: Prof. Dr. Ing, Andre Stork and Sebastian Pena Serna

What inspired the people behind the project? Where do the ideas originate from?  Discover the Keynote on the event website of EBDVF 2023.
EBDVF Parallel Session, Room 4F -  14:45-16:15 CEST
Introducing DIGITbrains' Modular Approach to Digital Twin Development to Multiply the Impact of Solutions in Manufacturing
The quest for adaptability and precision finds a companion in DIGITbrain. This session will delve into the heart of digital twin technology, the session gently unravels its intricacies and economic potential, highlighting a thoughtful, modular approach to digital twin development and data handling. This approach seeks to provide SMEs with the tools they need to grow and adapt in a constantly evolving digital environment.
Tentative Agenda:
DIGITbrain Project Introduction: DIGITbrain – Data, Models and Algorithms as reusable Modules for Digital Twins
André Stork, Head od Competence Center at Fraunhofer IGD // Sebastian Peña Serna, Founder and CEO of clesgo GmbH
DIGITbrain Ecosystem and Stakeholders' Value
Evelina Marra, Scientific Collaborator at SUPSI // Michele Liberati, Lean and Innovation Consultant at Ciaotech/PNO Group
Davide Pasanisi, Artificial Intelligence Engineer at Intellimech
Comparison btw. trad. and DIGITbrain Digital Twins
The DIH view: ​commercialisation perspective
Gabor Vicze, DIGITbrain Experiment Leader and Founder and CEO of innomine (DIH)
The DIH view: ​technical perspective
Carlos Garcia, DIGITbrain DIH Leader and

Head of AI Strategy

at Irish Manufacturing Research (DIH)
Shaping collaboration & success with emGORA workspace
Liza Ocklenburg, Head of emGORA workspace at cloudSME
Session Closing
Valentin Polo, DIGITbrain Project Coordinator and Senior Innovation Consultant at PNO Group
Discover the Session on the event website of EBDVF 2023.
EBDVF Room 2H -  15:45-18:00 CEST
Round Table and Hands-on Session –Talk to the DIGITbrain Experts
Are you ready to dive deep into the world of digital twin technology and discover how it's transforming the manufacturing industry? Don't miss this unique opportunity to gain insights, interact with experts, and explore the potential of DIGITbrain's modular approach! Join us for an exclusive Hands-on Session in our Private Room at the European Big Data Value Forum 2023 in Valencia!
Why attend?
Gain a deeper understanding of DIGITbrain's modular approach to digital twin development.
Discuss the role of Digital Innovation Hubs (DIHs) in driving digital transformation.
Connect with like-minded professionals and experts in a relaxed and interactive setting.
Explore the innovative emGORA workspace, a hub for digital transformation solutions.
Agenda for the Private Room Session:
Pathways for SMEs Digital Transformation (15.45 - 16:15 CEST)


Talk by Michele Liberati, DIGITbrain Innovation Consultant and Lean and Innovation Experts at Ciaotech/PNO Group
Description: Learn how SMEs can embrace digital transformation and harness innovation platforms like DIGITbrain.

"Talk to the Experts" - Coffee break discussion (16:15. - 16:45 CEST)


Engage with our experts from Fraunhofer IGD, clesgo GmbH, innomine group, SUPSI, clesgo GmbH, cloudSME, and others and ask your burning questions, and exchange ideas.

Real-World Success Stories (16:45. - 17:15 CEST)


Presentation from a DIGITbrain Experiment Partner:
Hear first-hand experiences from a DIGITbrain project partner who successfully implemented their use case experiment.

"Talk to the Experts and Hands-On Session" (17:15 - 17:45 CEST)


emGORA Workspace Demo: Get a live demonstration of emGORA workspace and seize the chance to connect with our experts.
Don't miss out to talk to us! We look forward to introduce you to the DIGITbrain solution!
Reserve Your Spot Now!
Send us a note to contact@digitbrain.eu if you would like to have a private talk to one of our technical experts.
Discover the Session on the event website of EBDVF 2023.
AND:
Visit our booth at #EBDVF23!
Subscribe to our newsletter and get the latest event updates
DIGITbrain Team @ EBDVF 2023
Empowering SMEs with Modular Fit-for-Purpose Solutions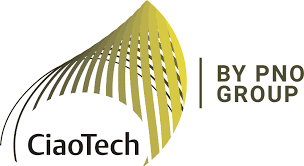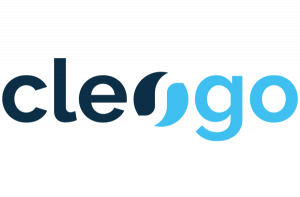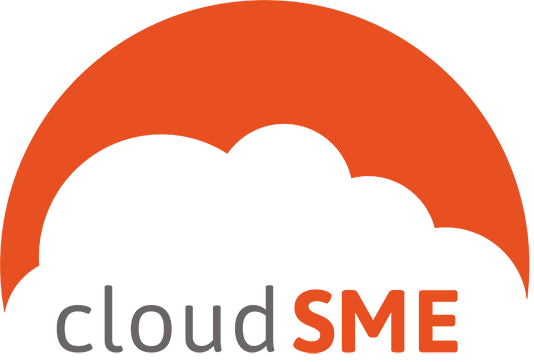 Reasons to invest in Modular Twins
Efficiency
Modular digital twin development allows companies to focus on specific aspects of their operations. This means that resources are allocated efficiently, and solutions are tailored precisely to what is needed. As a result, processes become streamlined, reducing redundancy and waste.
Cost-Effectiveness
By excluding unnecessary aspects that do not contribute to the desired outcome, companies can save significant costs. Modular solutions enable businesses to invest in the areas that matter most, ensuring a higher return on investment.
Precision
With a modular approach, digital twins can provide incredibly detailed insights into specific parts of an operation. This precision is invaluable for making informed decisions and troubleshooting issues quickly.
Scalability
Modular digital twin solutions are inherently scalable. As businesses evolve and grow, new modules can be added or existing ones can be modified to accommodate changes in the operation. This adaptability ensures that the digital twin remains a valuable tool over time.
Faster Deployment
Modular digital twins are quicker to develop and deploy compared to comprehensive solutions. This speed is crucial in today's fast-paced business environment, allowing companies to adapt to changing conditions more rapidly.
Targeted Innovation
By excluding unnecessary aspects, businesses can direct their innovation efforts toward the most critical areas. This targeted approach often leads to breakthroughs and competitive advantages.
Reduced Complexity
Traditional digital twins can become overly complex, making them difficult to manage and maintain. Modular digital twins are more straightforward and easier to work with, reducing complexity and potential points of failure.
Supporting the Manufacturing Sector
Facilitating Collaboration of IT-Experts, Manufacturing Domain Specialists, DIHs and Manufacturers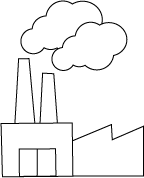 For SMEs and larger entities looking for that perfect fit. DIGITbrain integrated in emGORA workspace is your platform and toolbox. Consult with experts and find precisely what you need to drive your business forward or create your own Open Call.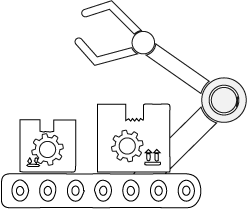 If you're an expert with knowledge and tools waiting to be tapped, our platform is your stage. Share your expertise, showcase your solutions, and find businesses eager for your workforce. Dive into the world of DIGITbrain, where modular development meets innovation, driving the evolution of manufacturing solutions.

Transformation Facilitators
Consultants, R&D Projects, DIHs - the lighthouses in the fog of digital transition. With DIGITbrain, amplify your impact. Guide businesses, foster collaborations, and be a pivotal part of the change you wish to see in the manufacturing sector.
A shared ecosystem. In essence, the DIGITbrains' Solution, already integrated with emGORA workspace, isn't just about advanced technological tools.
It's a humble invitation for businesses to navigate the data-rich world of manufacturing, offering a workspace where they can collaborate and address the challenges posed by information overload.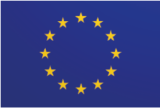 The DIGITbrain project has received funding from the European Union's Horizon 2020 research and innovation program under grant agreement No 952071.
 © 2023 DIGITbrain Project - DIGITbrain project website is powered by

cloudSME UG - c/o KS 36 - Kammerstr. 36 - 47057 Duisburg Neudorf, Germany