Do you want to apply for the DIGITbrain Open Call, but you still need support in the application process?
DIGITbrain Project is organizing a series of special training workshops (50 min) on 8th June 2021 (times will vary) that are designed to meet the specific needs of manufacturing companies, giving them a special training on the application procedure. The events will be provided by our Digital Innovation Hubs (DIH) in six different languages (English, Italian, Hungarian, Spanish, Danish, Finnish), in order to lower the entrance barriers for interested parties.
If you interested in taking part in a regional event, just send us a note - we will forward your request to the right Digital Innovation Hub:
Or directly contact the DIH, hosting the event in your region
(Events will be updated continuously):
Contact START 4.0 directly: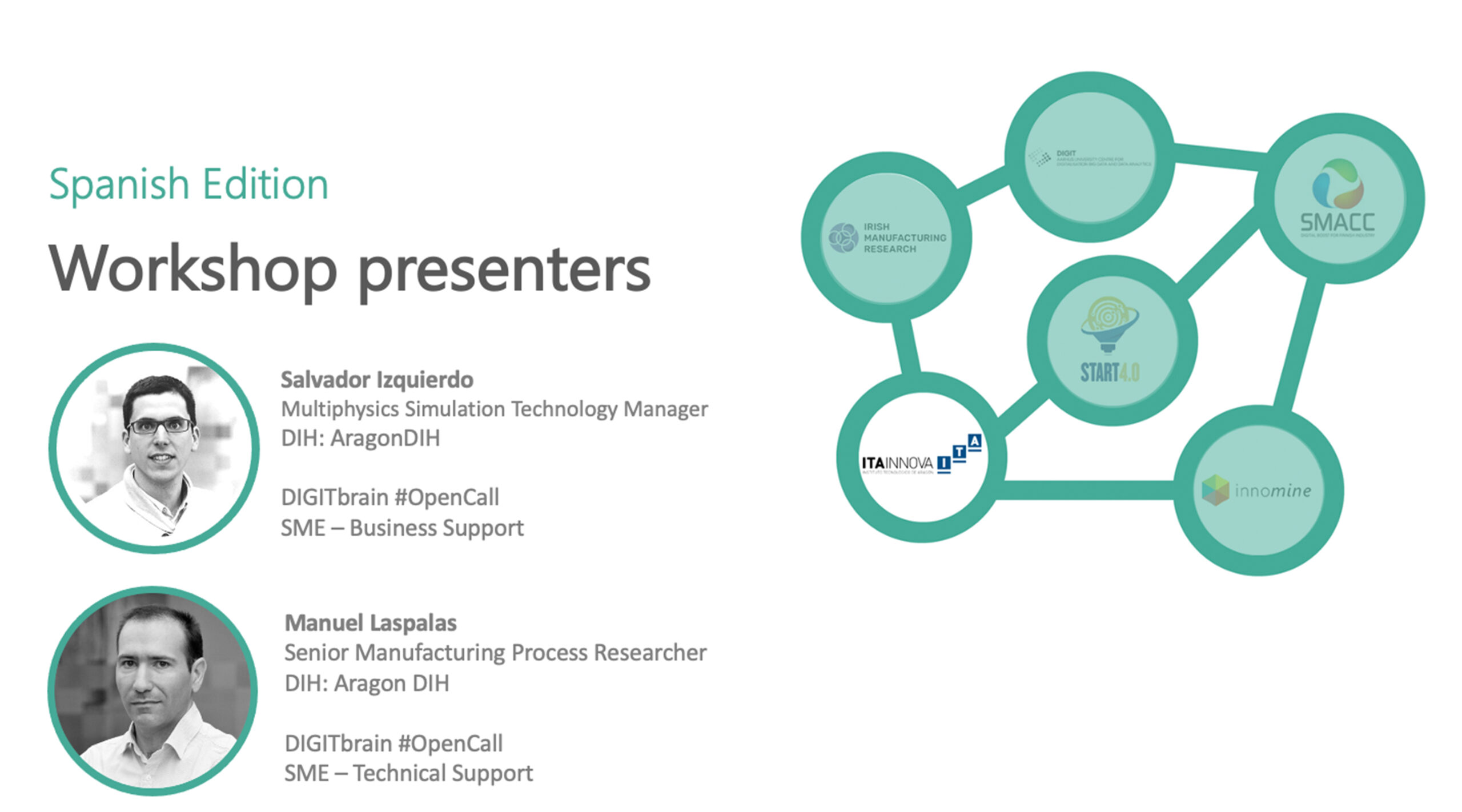 Contact ITAINNOVA directly: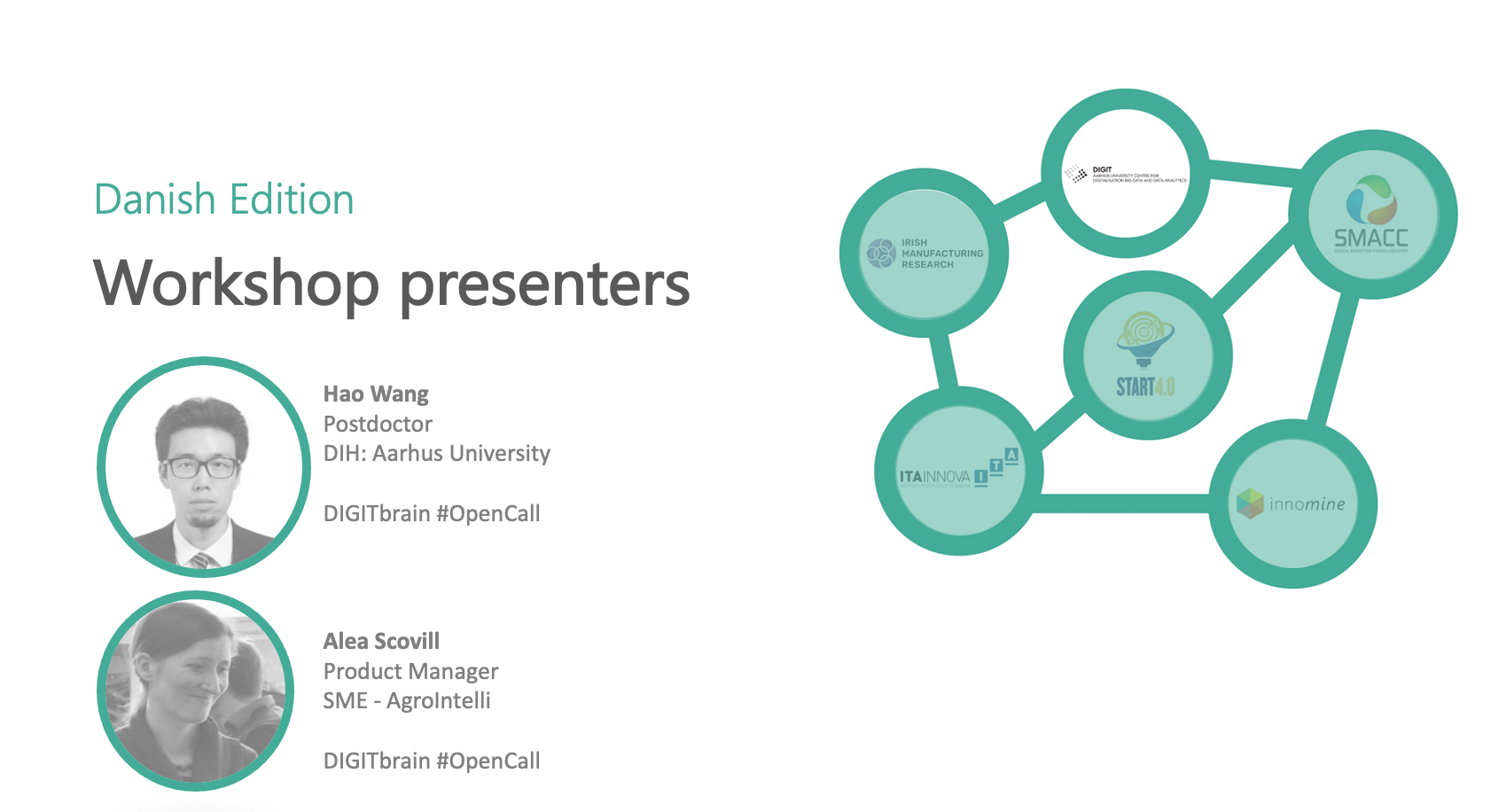 Date: Tuesday 8th June 2021,
Time: 14:00 CEST
Update!
A Hungarian Event won't take place as a part of this series - for support, please contact our Hungarian DIH
innomine
directly!


AGENDA
All events will orient their agenda more or less on the following schedule. Contents may vary from country to country.
Please contact the respective DIH for more information.
What else can you do here?
Register for the 2nd Open Call webinar.
Watch 1st webinar's recording..
Want more information on the Open Call?
General project information:

DIGITbrain project will conduct two Open Calls, which you can apply for, if you belong to one of the following groups and / or if you are a SME or mid-cap, located in the EU, a Horizon 2020 associated country or the UK.
In every Open Call DIGITbrain will add 7 new highly innovative cross-border experiments, bringing together manufacturing end-users, technology / resource providers, Research Organizations and  Digital Innovation Hubs (DIHs), each implementing an individual use case-based software solution.
Experiments can cover all segments of the entire manufacturing sector, e.g. discrete manufacturing, continuous production, or construction and will be able to receive up to 100K Euros Funding, each.
Stay up-to-date on project activities!
Subscribe to our Newsletter!
Did you already get the latest news?