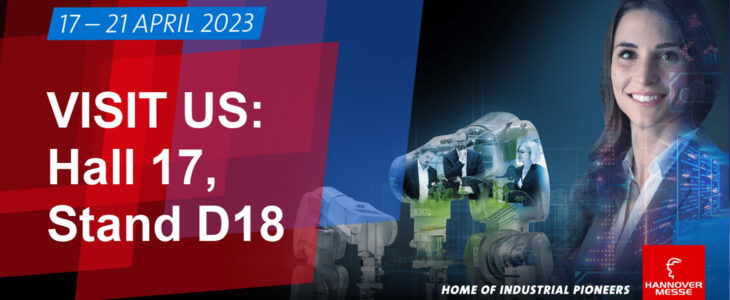 DIGITbrain Project entered it's last project period and will take the opportunity to present an outlook on its expanding innovation and growth network, that's going to be built around the DIGITbrain solution in the upcoming nine months, at this year's Hanover fair.
DIGITbrain wants to empower small and medium-sized manufacturing companies to optimize their operations by the use of digital twins. Therefore DIGITbrain Project aims to facilitate and accelerate the development and utilisation of DIgital Twins in manufacturing by providing an accessible, modular, and collaborative platform, which essentially offers the following benefits to its stakeholders, who can be either manufacturing companies, software providers or manufacturing machinery suppliers.
Doing so, DIGITbrain focuses on the following key objectives:
unleash manufacturer's innovation potential and improve their competitiveness by giving them easy access to  of digital twins
offer an accelerated way to develop and customise digital twins through the use of prefigured components.
provide new business opportunities for providers of algorithms, microservices and manufacturing machines who can create and monetarize their components on the Db platform
a revolutionary Digital Twin concept, which extends the Digital Twin to the whole lifespan of a product a product/machinery, which will in turn allow users to customize and set up machines whenever required for very specific manufacturing tasks
the manufacturing business model 'Manufacturing as a Service' (MaaS) which allows for remote on-demand production of goods and aims to democratize access to advanced manufacturing machines, that otherwise would sit idle within their facilities.
If you want to learn more on the DIGITbrain solution, please get in contact with cloudSME. The German cloud service provider is DIGITbrain partner from the very beginning and will be representing DIGITbrain project at Hanover Fair.
So, if you're planning to got to Hanover Fair from 17 to 21 April 2023, please be sure to visit our booth!
Find us here: Hall 017, booth E18 (next to CAE Forum: D18)
Do you want to learn more about DIGITbrain Solution?