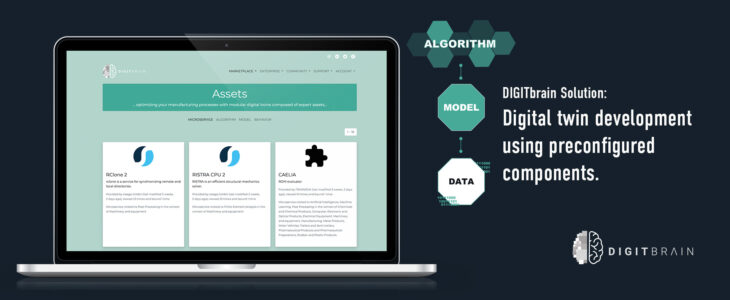 Digital twin technology has been rapidly growing in recent years as a means to improve the efficiency of various industries. Especially in manufacturing digital twins are used, to improve production processes, improve product quality which in turn helps manufacturers to save energy, waste and ultimately reduce costs. However, creating a digital twin can be a complex process that requires significant expertise in various areas such as data science, machine learning, and software development. This is where DIGITbrain solution comes in.
DIGITbrain Project aims at revolutionizing the manufacturing industry by providing an accessible, modular, and collaborative platform that allows for a facilitated development of Digital Twin solutions.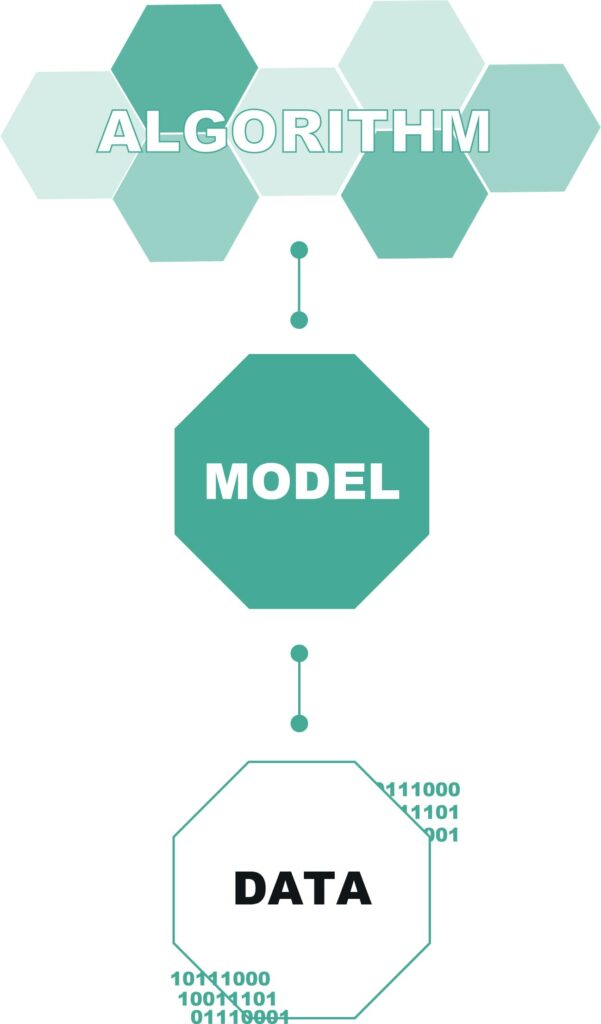 Preconfigured components
(DMA tuple)
How does this work?
The DIGITbrain Solution provides a standards-based ecosystem on which digital twin models can be deployed, executed, and exploited. DIGITbrain's modular approach facilitates the development of tailored digital twins for a wide range of industrial products, like machinery and equipment, by allowing for the provision and utilization of preconfigured components on the DIGITbrain Solution, such as Algorithms or Models of manufacturing machines combined with an associated Data resource (DMA Tuple).
Because when developing a digital twin, instead of starting from scratch, developers can use pre-configured components as building blocks to quickly develop custom Digital Twin solutions for the manufacturing industry.
Learn more exploring DIGITbrain on GitHub:
Access a wide range of assets on the DIGITbrain Solution
Accessing a wide range of preconfigured components for the development of Digital Twin solutions will be reducing the time and effort required and therefore significantly reduce time to market.
Furthermore, by leveraging existing expertise and best practices examples in the DIGITbrain community, developers can achieve higher accuracy in their digital twin simulations and predictions. So, using preconfigured components not only offers the benefit of reduced development times, but improved accuracy, increased flexibility, lower costs and scalability.
For different target groups, be it developers, domain experts, manufacturers or providers of manufacturing machines who'd like to set up digital twins for their machines or their customers this will also open up new business opportunities by allowing them to offer and monetarize their components on the DIGITbrain Solution.
DIGITbrain Solution (integrated into emGORA workspace)